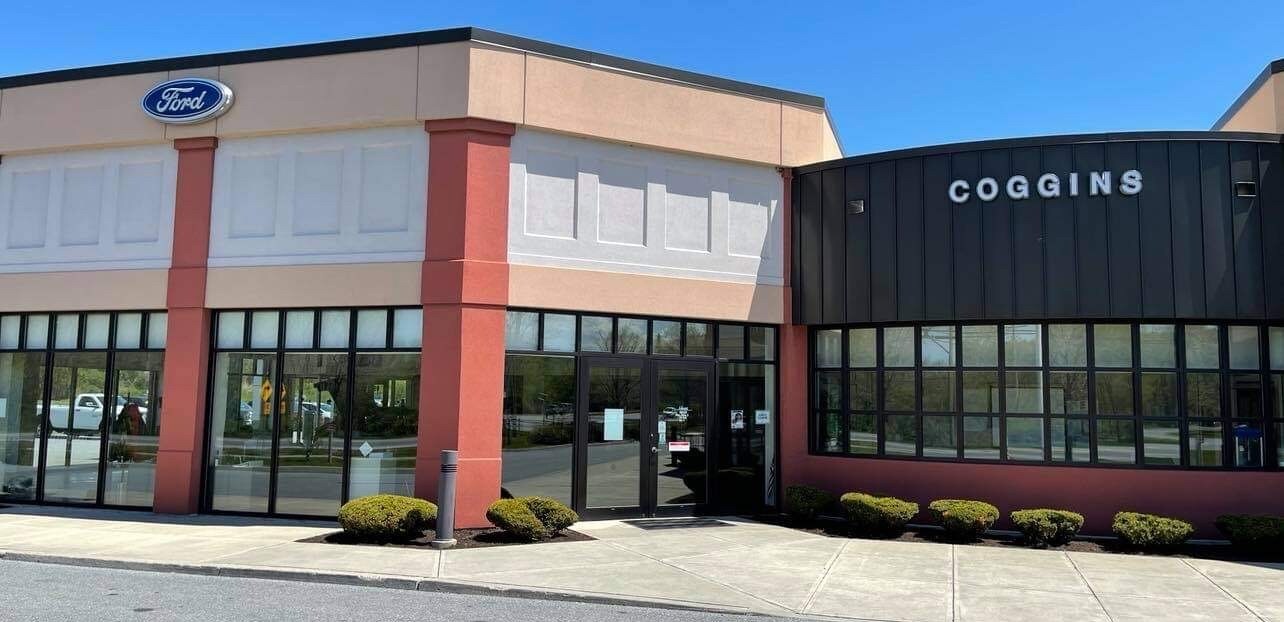 Coggins Ford of Bennington is Your Ford Dealership Serving Southern Vermont, New York and Massachusetts
Your car is an important part of your life, offering you the freedom of traveling when and where you want. Buying that car is a major purchase and one that you should carefully consider and choosing the right car dealership is a vital part of that process, one that determines whether or not your car ownership experience will be a positive one. The team at Coggins Ford of Bennington know how hard Albany NY customers work for your car shopping dollar and strive to provide great deals on the automobiles you're looking for, delivered with a level of customer service excellence that appreciates you as a customer and looks to build a long-lasting relationship with you well beyond your purchase date as we stand behind each vehicle we sell and come alongside you to help you service and maintain your car year after year, mile after mile. We are conveniently located at 897 North Bennington Road in Bennington VT and centrally located to serve Ford customers from Rutland to Brattleboro and Troy to Pittsfield with the friendly, personalized service you deserve.
Shop the Exciting Lineup of New Ford Models
The excellence and tradition that the Ford name embodies in the automotive industry is proudly carried on at Coggins Ford of Bennington. Quality, craftsmanship and value are hallmarks that the brand is known for and we embrace those virtues in our commitment to be the preferred provider of great new Ford vehicles to Vermont drivers for miles around. Our Rutland VT Area Ford Dealership is home to a wide selection of new Ford models like the popular lineup of sport utilities including the Escape, Edge, Explorer and Expedition. We're excited about the arrival of the new Ford Bronco and welcome Vermont Ford drivers that have responded positively to this popular SUV reboot. For our truck driving customers, the tough and dependable Ford F-150 pickup has a large presence in our inventory with many model trims to choose from as well as the new midsize Ranger pickup and the launch of the brand new Maverick pickup. Forward thinking Ford drivers can get behind the wheel of the exhilarating Mustang Mach-E electric-powered sport utility for a powerful, clean and efficient driving experience. No matter what your lifestyle and driving needs demand, Coggins Ford of Bennington answers the call with great Ford deals on new cars, trucks and SUVs for Amherst MA customers and beyond.
Find Great Used Car Deals Near Troy NY
If you're in the market for a used car in the Bennington VT area, Coggins is the place to start your search! With the resources of a multi-brand dealership group, our pre-owned inventory is continually revolving with not only great Ford cars, but many other quality manufacturer names as well, at great prices, and backed by the Coggins name for your peace of mind. Each of our pre-owned vehicles is inspected and put through a comprehensive multi-point inspection to ensure its safety and reliability so you know you're getting a good car when you buy from Coggins. Looking for a specific vehicle and don't see it in our inventory? Let us know what you're after and we'll use our resources help you find that perfect used car deal!
Get Approved for Ford Credit
Worrying about how you'll pay for your new or used car purchase is a legitimate concern, but the Financing Team at Coggins Ford of Benninngton are here to take the worry out of the process. Whether you're just starting out on your car shopping quest or you've already chosen your preferred vehicle, it's never too early or too late to apply for auto credit at Coggins and let our team of experienced auto credit professionals use our expertise and access to mutliple financial resources to get you approved for an affordable lease or auto loan that suits your budget. Credit isn't perfect? It's not an issue at Coggins. There are many avenues to explore and we'll present you with all the financing options that work best for you so you can make an informed decision and make your Ford dreams come true!
All Your Ford Service & Parts Needs Are Here
When you drive your new or used car off our lot, Coggins Ford of Bennington is just getting started with helping you get the most out of your ownership experience. Part of that effort is providing the top quality service center you need to properly care for your automobile and keep it running right for optimal performance, safety and longevity. From regular oil changes that keep your engine humming, to brake service to maintain safe driving, to transmission service, battery check-ups, tire rotations, alignments, and any repair that your vehicle may need, our Vermont Ford Service Center is fully-equipped and staffed with the highest qualified certified service techs around to ensure that the job gets done right and you can get back to doing life in Rutland, Pittsfield or Albany with the confidence of knowing your car is well-cared for.
Need a Ford part to fix an issue with your vehicle yourself? Or maybe you're looking to customize your ride with a Ford accessory that suits your style? The Ford Parts Store at Coggins is here to provide for all your Ford parts needs with genuine Motorcraft parts and accessories and helpful advice from our knowledgeable Parts Specialists. Our Parts Dept. is fully stocked with many of the parts you need to maintain your vehicle yourself or to help you locate a difficult to find componenet that you wouldn't be able to find elsewhere. Contact our Ford Parts Specialists today to see how easy it is to get the parts help you need near Brattleboro VT!
Coggins is Here for You!
We are your full-service Ford Sales & Service dealership serving the southern Vermont, New York State Capital Region, and northwestern Massachussetts areas with a full inventory of new and used cars at competitive prices with outstanding customer service. Make the trip to see us and we guarantee we'll make it worth your while!